Chris L. Gore, Attorney at Law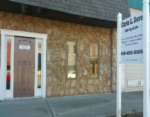 Business Name:
Chris L. Gore, Attorney at Law
Long Business Description:
With well over a decade of experience, I have successfully handled about every type of social security disability claim imaginable. I have represented claimants as young as infants through full retirement age. I will personally represent you on your claim for Social Security Disability Benefits from start to finish! Once you receive a denial, please give my office a call and I will help you through each remaining stage of the process. I also specialize in Worker's Compensation claims.
Our office hours are: 8:30 TO 4:00 M-TH, 8:30 TO 12noon Friday or BY APPOINTMENT. Give us a call today at 618-625-3525!